First Things First
On this page you'll find my latest Blog entry (and maybe a favorite or two), and in the links to the right you'll find archives of my blogs as well as some essays I've written, and other (hopefully) interesting things.
I've now been on Planet Earth for over 70 years(!) and I've been fortunate to pursue many of my interests, worked in some rewarding positions, traveled all over the United States, and met many interesting people. I hope you find some things on this site of interest, and possible of use.
First, before reading my blog or any of my essays, you might want to see where I'm coming from. So, here's a link to my "First Things First" perspective: www.bullock.org/pages/perspectives.
Second, check out my first book (the second is in the works!):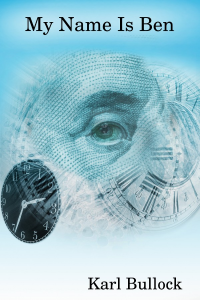 And, now for the articles...
---
And You Thought It Was About A Red Suit
December 24, 2015
The government is out of control. Individual freedoms no longer exist like they used to and it seems like things are getting worse. The religious institutions are self promoting to the point they no longer know what their original purpose was, and we've seemingly been forgotten by God himself. Something MUST be done. At least one group is looking to overthrow the government by force, if necessary. It is time for action; a plan - a rescue! So, action is taken. Is it a new strong man? A military general? A great political leader? No - it's a baby. A baby? We are to be rescued by a baby? Are you serious?
I would have done things differently.
God came down from heaven Himself! He didn't come riding a war horse & he didn't come with a conquering army. He chose to come in the most vulnerable fashion imaginable - a human baby - AND He chose to place Himself under the authority of His own creation. Why did He do this?
Since He had created us, He knew what it took to relate to us in the best possible way. So, He spent 30 years growing up just like we do, with all the aches, pains, and disappointments we grow up with. Then, He showed us a new radical way to look at things; a new way to live; and then He did something really game-changing: He took away our punishment by paying for our sins Himself! Then, incredibly, He let us finish the humiliation by dying one of the most terrible deaths imaginable. But, the story doesn't end there. He defeated death, rose from the grave, and now directs our protection every day with the promise that, when the struggle is over, we can become His adopted sons and daughters and live in splendor with Him.
But it all began a little over 2000 years ago in a small village named Bethlehem, where a baby was born, grew up, lived, and died in such a way that we can, tonight, celebrate this unimaginable gift by giving to those we love. In reality it was He, the One we call Jesus the Christ, that gives us the ability each time this year to celebrate Him, and say "Merry Christmas to all, and to all a good night"!!
...and you thought it was some guy in a red suit...
---
Bible Inferences
September 29, 2023

(A series of articles on the Bible and details it provides, but doesn't necessarily spell out.)

Reading the Bible is an adventure every time you open it. History, Tragedy, Hope, Love, and of course, Salvation. Every identifiable literary category can be found, and the amazing thing is that it's all true (except where it specifically indicates an allegorical example is being used - e.g. "Parables"). While there is a lifetime of issues to focus on, one issue that has fascinated me are the inferences.

So much information is given, but yet there is much that is not the real focus. Many times this is because the Bible wishes to impart specific information, while at the same time leaving out details not necessary to impart the primary lesson. Many of these specifics were, at the time, more clear to those who first heard it because they understood the context - much of which has been lost in history. This sometimes serves to deny the casual reader deeper contextual understanding, while at the same time imparting the primary information the text was meant to convey. This may seem like a contradiction, but it is really not. As I said, it's an adventure.

What follows are some of the particulars the Bible has not specifically focused on, yet enough information is given that we may infer some things which may also be true. This is not an attempt to add or subtract anything from what the Bible is meant to convey (See the warning in Revelation 22:19!), but to search for a deeper understanding, particularly by inferring what was actually going on "on the ground" at the time the words were written, or at the time being described by the text. In fact, many sermons are preached on this very assumption!

In other words, "given what the Bible is telling us, what would I see if my own eyes if I were there"? These are the things I think about...

Article 1:

Heaven, Hell, and Paradise
There is a difference between Heaven and Paradise!

Article 2:

Hey, I Know That Guy!
Was it like looking in a mirror?

Article 3:

In The Beginning Of What? The "what" in Genesis 1:1

Article 4:

What Happened Before All That Water?
The world's biggest rainstorm

Article 5:

What Did The Apostle John See At The Tomb?
There's more to it than you realized

Article 6:

How Many Antichrists?
There's always one in the wings...
---
Conspiracy? No - just natural.
July 5, 2023
So, let's review the facts:
1. For the last 100 years, slowly but surely, Congresses, the Presidents, and the Courts, have bit by bit began dismantling the Constitution.

2. While the 20th Century was young, it was decided that the educational system needed to be taken over by the Federal government. Once that process was started, a companion process began to change the curriculum in such a way that the role of the Founders was de-emphasized, the basic principles on which the country was established were marginalized, and the emphasis changed from preparing young students for life to preparing them for further education.

3. The Congress, with the consent of the States mind you, made two major changes in the Constitution. First, they made it legal to tax individuals directly on their incomes. Once that was done they put in place a system that made these confiscations before the funds ever reached their rightful owners by deducting it from their paychecks prior to payment. This simple and ingenious process made such confiscations more palatable. Second, they took away the choice of Senators from the State governments and made it a general political process. Once having done this, the government began instituting rules on how elections could be held. When these two major changes were made, the next ingenious step took place: They married these two processes. They created tax-exempt status for entities that promised to stay away from the political process. This powerful incentive was a trap that Churches readily fell into and consequently lost all influence on the national political process. This entire process led to the "Separation of Church and State" Supreme Court ruling that is now bought into almost universally.

4. With all these changes in place the Federal Government began to creep step by step into everyday life. States were kowtowed by the threat of withholding tax dollars the Feds had confiscated from their own citizens. In the name of safety a well-funded government instituted one-size-fits-all rules on every facet of life from what was in the water to how food could be served. The benefits of such controls became more and more to be offset by the intrusion by the government and the penalties they were more and more imposing on those who refused to live by what the government mandated. This intrusion migrated to almost every facet of life - slowly to be sure so the outrage could be managed - but intrusion nevertheless. Then, in the 6th decade, a powerful politician/President pushed through the master stroke. Under the guise of "eliminating poverty", he set up the most socialistic system ever devised by man - the "Great Society". Trillions of dollars later and poverty is not only still here - it's institutionalized. And pity the poor politician who meddles with all this money and the votes it has bought.

5. With Churches at bay, seemingly unlimited funding, a political "fix" in place, and educational institutions doubling as indoctrination centers, the slide from Freedom to Tyranny reached its pinnacle when the Supreme Court decreed it was Constitutional to murder human beings before they were physically able to defend themselves - all in the name of "safety" and "privacy" for the would-be mother whom God had designed for just the opposite. Once that abomination was in place, others would become acceptable, and life itself could be snuffed out for any number of reasons, including "death with dignity". Soon, such principles (or lack thereof, actually) assaulted the very basic building block of any society - the family.

6. The last piece to be put in place, and the basics are already in place, is to protect the government itself from the very citizens who were supposed to be its masters. Tools that could be utilized to keep the government in its place were restricted to government use only, and what tools that are left are more and more restricted for use by the "unwashed masses" - that's us!
Now, all this is demonstrably and historically true, but when presented as I have just presented it, it looks like someone's conspiracy theory. Indeed, there are many out there who vocally present this as just such a conspiracy - and it's possibly true, particularly if you research such things as the "Cloward-Piven Strategy", depending on how much actual planning for all this one thinks might have gone on before now.
But here's where I'm going: What has happened here is a natural process. Governments tend to covet power and are predisposed to gather such power to themselves without any overt planning being required. Our Founders knew this, and agonized on how to design a government that would resist that tendency, and decided to vest as much power as possible in the individual. However, if you read their writings, they knew it was probably not possible to design a system that would forever resist such tyrannical tendencies, they hoped that, with the processes they'd put in place, the People would stand up and stop it.
Based on where we are now - I'm afraid they were wrong.
---
There's A War Coming!!
March 31, 2022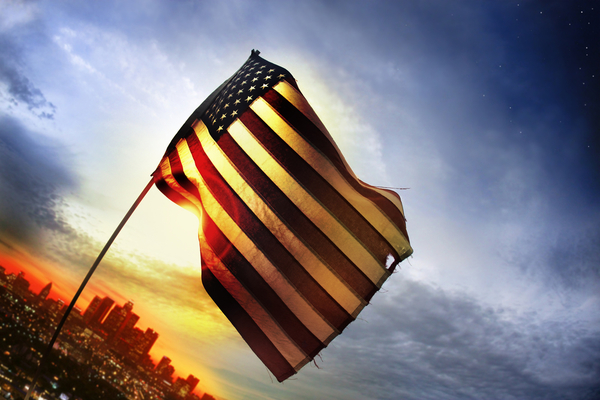 On March 27, 2022, the South Carolina Legislature voted to be the 19th State to call for an Article V Convention of States (if you are unfamiliar with the provisions of Article V, here's a link to review). When we reached 17 the year before, we were halfway to the required 34 State Petitions required to force a CoS. Although some are paying attention now, my guess is that once we hit 20+ states, two things will happen: First, Congress will begin to pass legislation to thwart other States from calling for a CoS. Now, while that may have some positive benefits, it is NOT a positive thing. Second, the forces opposed to what these Legislatures are trying to do will ramp up their opposition. Further, the closer we get to 34, the harder they will fight - and it's going to get nasty.
One of the most popular, and necessary elements of a possible Convention of States is to pass an preposed amendment and send to the States mandating Term Limits on Congress, the Courts, and possibly other governmental institutions and agencies. Over 80% of Americans surveyed favor some form of term limits on Congress. It's the one item that could change the way things work in Washington (personally, I'd like to move Washington to the middle of the country where there is more sanity, but I digress¦.). Other things to be considered would be to force a balanced budget, reduce the scope and power of the government, and address fiscal responsibility.
BUT, none of this will happen until after the War. Those who have power, or vested interests in keeping things the way they are, will spare no expense, leave no stone unturned, and will not forsake any action to prevent this Convention from happening. When (not "if") such a Convention is called, the attack will shift from prevention a Convention, to either destroying anything the Delegates try to do, or to disrupt the proceedings to make it as difficult as possible to complete any proposed Amendments.
As this time approaches, you need to decide how much you want things to change, because this battle will not be fought just in Washington or in the highly-compromised "Press", but will involve every one of us, from your employer, to your friends and any groups or organizations you are affiliated with.
So, when the battle lines begin to be drawn, you need to already be familiar with the issue to address the attacks, from answering concerns that people you know might have, as well as vetting public figures (particularly politicians) for their position as well.
Make no mistake, though - this will be a war. I just pray it doesn't escalate beyond the exchange of ideas and political action. The Founders knew the Convention of States would be a "Hail Mary" (though they had not heard of that term) which would be used when normal tools (elections, court challenges, and common sense) had all failed.
Pretty astute of them to see this coming, don't you think?
If you haven't already joined the fight - what's wrong with you? Start Here:
https://ConventionOfStates.com!
---
73, K5YPV
November 27, 2021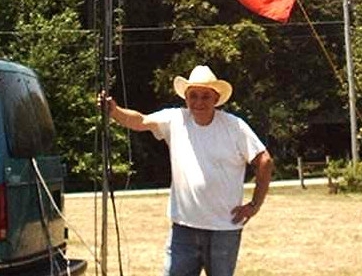 Everyone has friends, some that might be referred to as ˜close' friends. If you're fortunate, though, you'll have at least one friend you might think of as indispensable. Wayne Ridge was that indispensable friend in my life.
We met when I was 15 years old. I was looking for someone who would help me get in to Amateur Radio, and Wayne was who was recommended to me. The story of my first meeting with him is humorous, but he instantly took me under his wing (he was 8 years older than me) and taught me what I was looking for, as well as a number of other things down through the years. He helped me get my Ham Radio license, and forever K5YPV and WA5TMC were linked. I spent countless hours as his business; we traveled together; we enjoyed our hobby together; and I worked for him for a number of years. For over 53 years, I counted Wayne as one of the closest of my friends.
Over his last three years, we both had health problems, then the Covid pandemic kept us apart, but I always saw a smile from him when I'd show up, and we'd still talk every so often. As his health declined, and the pandemic dangers loomed, it became harder to meet in person, particularly when he was essentially homebound.
Wayne passed away Thanksgiving Day, 2021, and one of my oldest friends has joined all the others we both had said "so long" to over the years. Am I sad? Yes, of course. But from what I know of Wayne, we will see each other again. I'm sad because I can no longer just pick up the phone and call him, and his signal is permanently "off the air", but I wouldn't call him back into this mess from the paradise I'm sure he's now in.
So, 73, K5YPV. I will certainly miss you from this place. But, we'll meet again in a better place where the signals are always strong, the DX is coming in from all over, and it's permanent Field Day. Keep the antennas tuned - we'll all be along shortly.
Karl, WA5TMC
---
Daylight Savings Time - It really saves
November 12, 2017
You may have heard some of these, but here's a couple
"Only the government would believe that you could cut a foot off the top of a blanket, sew it to the bottom, and have a longer blanket."
or my favorite:
"Daylight saving time occurs because Chuck Norris hits snooze on his alarm clock."
There are those who think daylight savings time is just a trick and we're the victims. Well, they're only partially correct. The truth is, DST is there to correct the trick. What is the trick that it corrects? The clock. Let me explain...
Before clocks became available to the average man, people kept time by the sun. The day started when the sun came up, and ended when the sun went down. Indeed, those of us familiar with the Bible read how the Hebrews reckoned time by the number of hours since sunrise. The 9th hour, for instance, was sometime around 3:00 p.m. - or 9 hours after sunrise. So, the workday began, depending on your particular activity, when the sun came up, and by the time the sun went down you were through with your daily work and it was time to get ready for bed.
Then came clocks. Now we have a mechanical means of keeping up with time. That was the first major change, and things would never be the same.
At the time, Great Britian was the world power, and since they'd basically invaded every country on earth, they took it on themselves to decide what the time standards were. Even today, the world's times are all keyed to the time in London. Listen to the U.S. Government's time station, WWV, and you'll hear it called "Universal Time". It's also known as Greenwich Mean Time, all based on the time standard in Greenwich England.
However, even back then people didn't necessary become slaves to the mechanical timekeeper, and things still were pretty much sunrise to sunset. Then came Edison, and all of a sudden the lack of light was no longer a limiting factor. But the real gamechanger came shortly after that. It was called Henry Ford. Now, at the time, the change to a 40 hour workweek advanced by Ford Motor Company was a great idea, because the workweek had been somewhere around 48 hours per week, and Ford believed that a somewhat shorter workweek was better for worker productivity. So 8 to 5 - punching the clock, and now we're slaves.
The problem is that the sun still comes up and the sun still sets on different schedules depending on the time of year. To correct this difference between "sun" time and "clock" time, a New Zealander named George Hudson proposed moving the timezone to give people like hiim more daylight to pursue interests outside of their work schedule. It took a world war and the wish to increase productivity by lengthening the workday by an extra hour to make it what it is now.
Now, remember, by this time we are slaves to a mechanical clock rather than using the "natural" timepiece - the sun. The use of daylight savings time was an attempt to correct that situation. So, it turns out that, in reality, it's that thing you wear on your wrist (or, if you're like me, those digits on your smartphone) that is fake, not the attempt to correct things.
OK, so what? Well, here's the thing. In the days when we were an agrarian society, the clock was not as limiting because most work was done outside and the sun still dictated when the work had to finish. But once we became an industrial society, the work moved inside and the clock took over. But, the sun still goes down on its own schedule. Now, I hate seeing it dark at 5:00 p.m. I'm sitting here right now at 7:00 p.m. and it looks like midnight outside. My eyes tell me it's time to go to bed, but if I do that, I'll toss and turn all night long. The clock doesn't track with the sun, and that really messes with your body.
So here's my proposal: Just rip the bandage off and move the timezone permanently. Stop calling it daylight savings time and just stick with it.
Why this long diatribe? I had nothing else to do and it's dark outside...
---